Visit to Monemvasia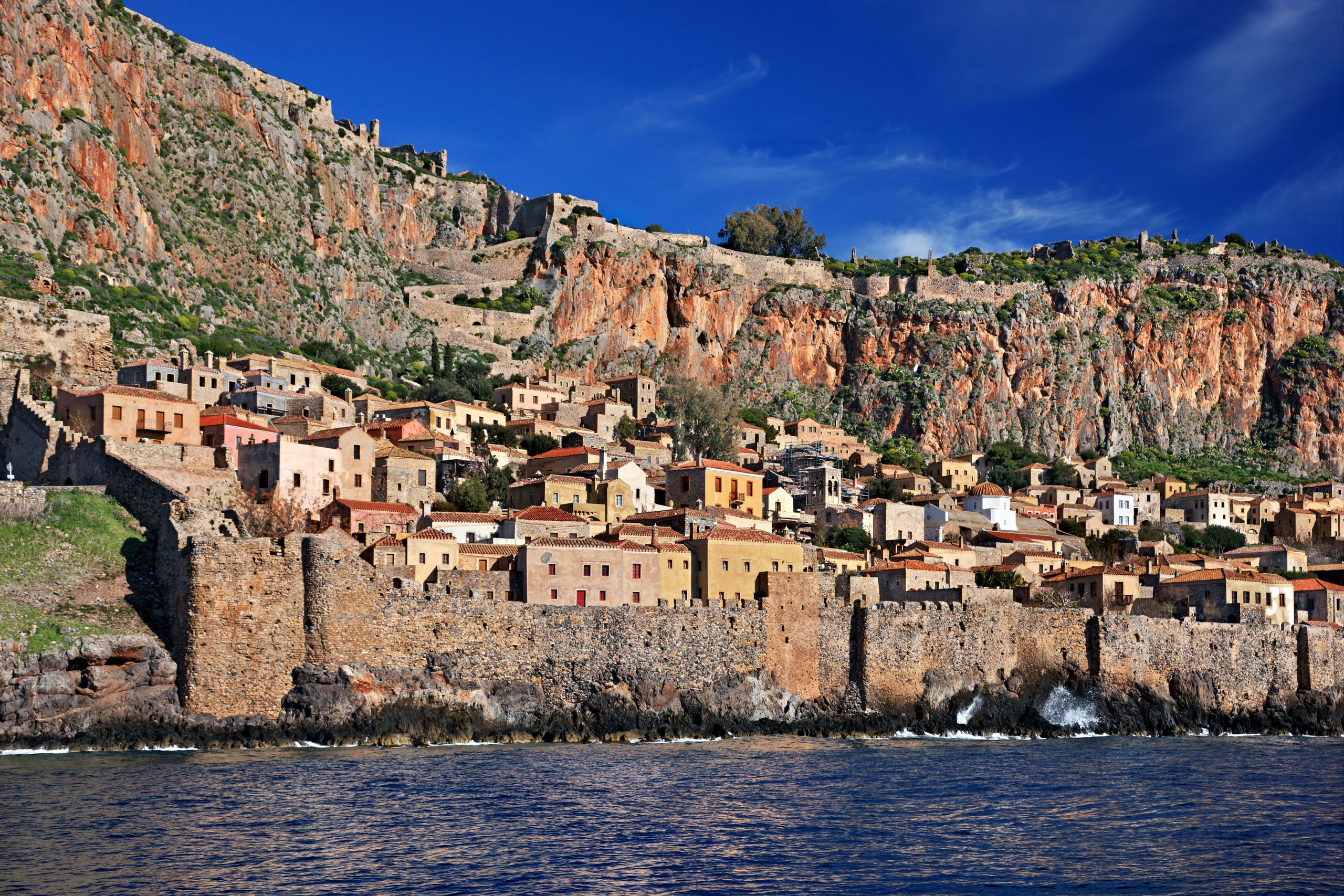 A walk in the medieval but still alive castle of Monemvasia is definitely essential.
Monemvasia is 84 km from Skoutari. You can arrange a day trip to get back in time.
It is carved in the rock as sculpture, is the petrified ship of the great poet Yannis Ritsos, who was born here.
The gate of the castle is open to discover.
Walk in the vaulted alleys, in down town next to the sea wall, next to the church ruins, admire the mansions and the deep blue sea.
Look at the walls as seen by the Venetians, the Ottomans and the Byzantines years ago and you will certainly feel part of its history.
Climb up to the upper town to visit Agia Sophia hanging on the steep slope and continue up the Acropolis to the medieval upper town to enjoy the breathtaking panoramic view.
Do not forget to drink your coffee in the beautiful and cozy coffee bars, to taste traditional homemade dishes called "gonges" and "saitia" , which are baked pies with herbs and cheese.

Finally, when you leave, buy the local sweet wine called "Malvasia", the authentic taste of Monemvasia, the nectar of the high society of the middle ages, to enjoy it in the Chara Houses balcony, when you return full of unique pictures from your trip.